ACCOUNT MANAGER – TORONTO: Z103.5, 103.9 ProudFm, Jewel 88.5, and AM530
The Evanov Radio Group is looking for an ambitious and motivated sales professional for Z103.5, 103.9 Proud FM, Jewel 88.5, and AM530.
As an Account Manager, your responsibilities will include consulting with retailers, business people and marketing agencies to design and recommend marketing solutions using radio advertising. If you are self driven, have experience and success in sales and want your compensation to reflect your contribution please send your resume to chris@evanovradio.com.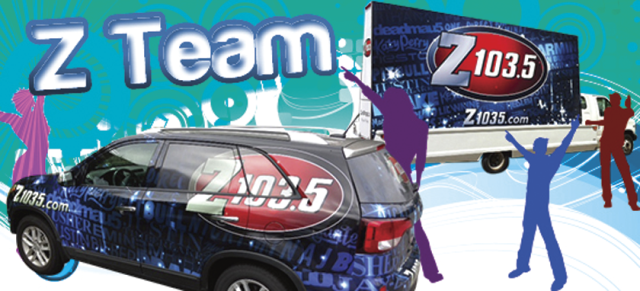 Spring & Summer Programming & Promotions Internship – TORONTO: Z103.5, 103.9 ProudFm, and Jewel 88.5
Evanov Radio Group (Z103.5, Jewel 88.5 and Proud FM) is seeking a Part-Time Promotions representative for on location remote setups and station events The ideal candidate will bring to the role lots of fun and energy with a positive attitude, a great sense of humor and the ability to work independently or as part of a group to be a great ambassador at station events and live broadcasts.
The successful candidate must love being the center of attention and knows how to use social media effectively.  Reporting to the Promotions Managers at Z103.5, Jewel 885 and Proud FM in Toronto, this individual will work part-time hours for minimum wage, and must be availability weekends. (Saturday and Sunday)
Responsibilities:
• Execute station events and on-site promotions, including set-up of various signage, equipment, and driving branded vehicles
• • Proactively engage listeners, clients and the general public
• Assist announcer while on location
• Ensure on-site broadcast equipment is functional and clean and put back in order found
• Additional duties as assigned including setup of light and heavy promotional equipment
Qualifications:
•Enrolled in or a graduate from a recognized broadcasting/technology/marketing/communications/PR program
•Excellent communication and organizational skills
•High energy, outgoing and eager to initiate conversation with the public
•Ability to work independently in a fast paced environment
•Self-starter and energetic
•Passion for music and radio industry
•Must hold a valid class G Ontario drivers license
•Must be willing to jump into other roles as needed by station
Please send your resume to laura@jewelradio.com.